IT Professional Services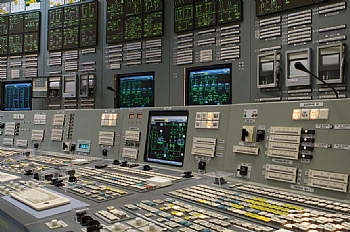 Information Technologies (IT) has evolved and progressed while in many industrial operations and control systems these capabilities are not fully initiated.
Noga Control Systems includes IT professional services as part of the portfolio offering for organizations and companies in the control and automation industries.
With our IT professional services we can help you deliver holistic solutions for your organization.
Some examples for our services.
Virtualization
IT hardware purchasing and maintenance are highly budget consuming. Virtualization allows reducing Hardware in significant percentage.
Electricity bill and servers room reduction improves the ROI.
The real values are revealed in virtualization capabilities.
Quicker deliveries of developments and configuration from testing environment to production, especially in regulated organizations.
Systems Recovery can be done quickly, not depending on specific HW.
Is an additional computer system is required? It can be done in a matter of minutes.
Network Architecture
Adequate network for operations are sometimes avoided due to the lack of knowledge. This may exposes the production networks to undesired activities, either by mistake or on purpose.
Our professionals can support and implant improvements to obtain a more durable network against undesired activates and enhance communication performance.
Project Management and Governance
Organizations are improving and expanding their business capabilities. Modern operations are required to bring innovations to improve business margins. Many of these can be achieved through applications solutions like Management Execution System (MES), Warehouse Management System (WMS), Building Management System (BMS).
As per requirements we can provide services to deliver these solutions and many others.
Other Services
Computer Systems Validation for regulated industries.
Information security consultancy
SQL DBA services
Backup and Recovery implementation and Disaster recovery plans.