Process Engineering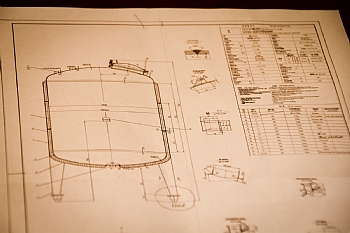 Noga delivers a process design package, from the start-up, laboratory or conceptual idea stage up to a running plant.
Among other tools, we use the most up-to-date version of ChemCad process simulation software, in order to keep the high standards in our process design.
With our skilled process group, we can deal with design cases, which require creative and unconventional solutions, according to specific client needs.
Pharmaceutical and Biotechnological Industries
We can provide a complete process engineering, validation and compliance solution which few can do.
We will provide an in-house complete solution for your plant – considerably more than the standard engineering design. We will provide Project Management, Engineering, Validation and Compliance expertise that has been applied on a variety of facility challenges.
Conceptual Design and Site Master Plan
Process Engineering
Regulatory support
VMP (Validation Master Plan)
Equipment, Utility, Process and Cleaning Validations (protocols and execution)
Software Validation
Preparation for foreign inspection.
Quality services: SOP's, Policy documents etc.
Chemical Process Industry
Our vast experience in design and operation in the chemical process industry includes:
Agrochemical batch and continuous process.
Specialty chemical production using batch and continuous reaction.
Distillation of various solvents and special distillations of closed boiling points components.
Product filtration and drying systems.
Wastewater treatment using most of the chemical industry unit operations.
Air pollution control, particles removal through scrubbing towers to thermal oxidation systems.
Designing and installation of all required systems for liquid and solids feed and outlet streams.